Much of my work is is about story. Stories that are told through literature, film, song. Stories that are lived in out in each of our lives. Stories that shape our collective culture.
I am convinced that story is one of the primary ways we understand our world, one of the deepest ways we connect to one another, and one of the most important ways we come to understand our own inner selves.
But don't take my word for it. Almost everyone who has written — whether histories or fictional stories — believes in the power of story. Here are just three writers on the topic.
Check back for future quotation* compilations as I add to the wealth of wisdom. To make sure you never miss a post, sign up for weekly updates to your inbox (bonus: it comes with access to the free, ever-expanding resource library)!

---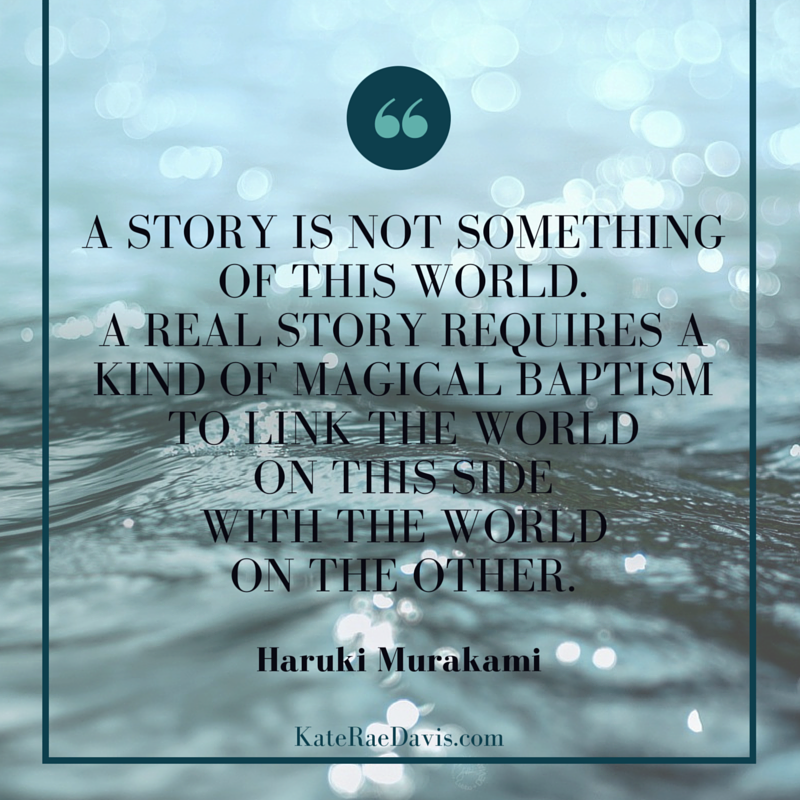 "A story is not something of this world. A real story requires a kind of magical baptism to link the world on this side with the world on the other." – Haruki Murakami
Pair with background on the symbol of water, its development into the ritual of baptism, and how baptisms is shows up in our culture's stories.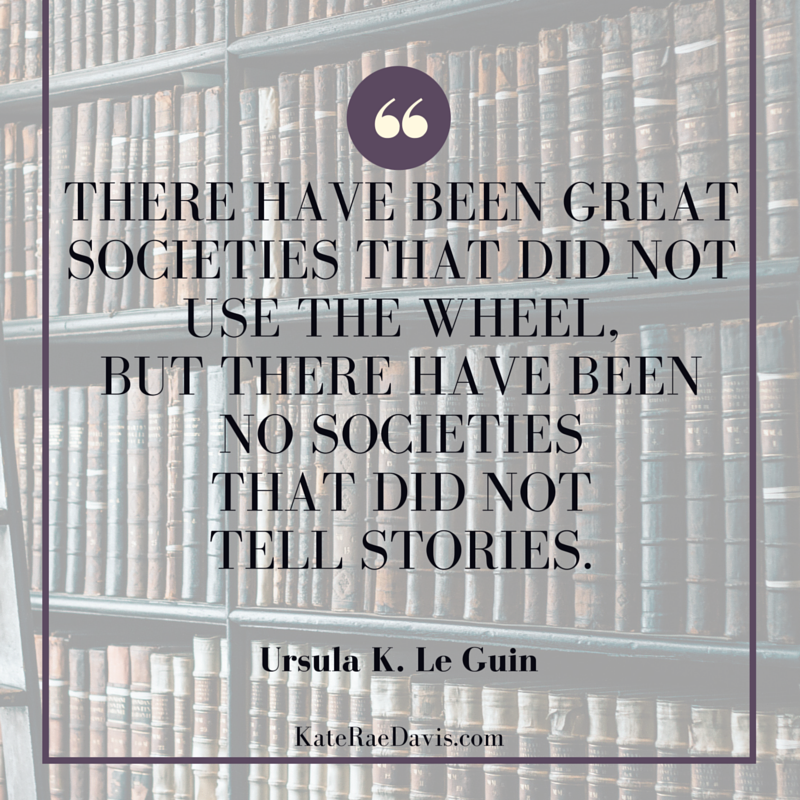 "There have been great societies that did not use the wheel, but there have been no societies that did not tell stories." – Ursula K. Le Guin
Related: series that delves into one of our society's recent great stories – Mad Max: Fury Road – about society that itself is maybe obsessed with both wheels and stories.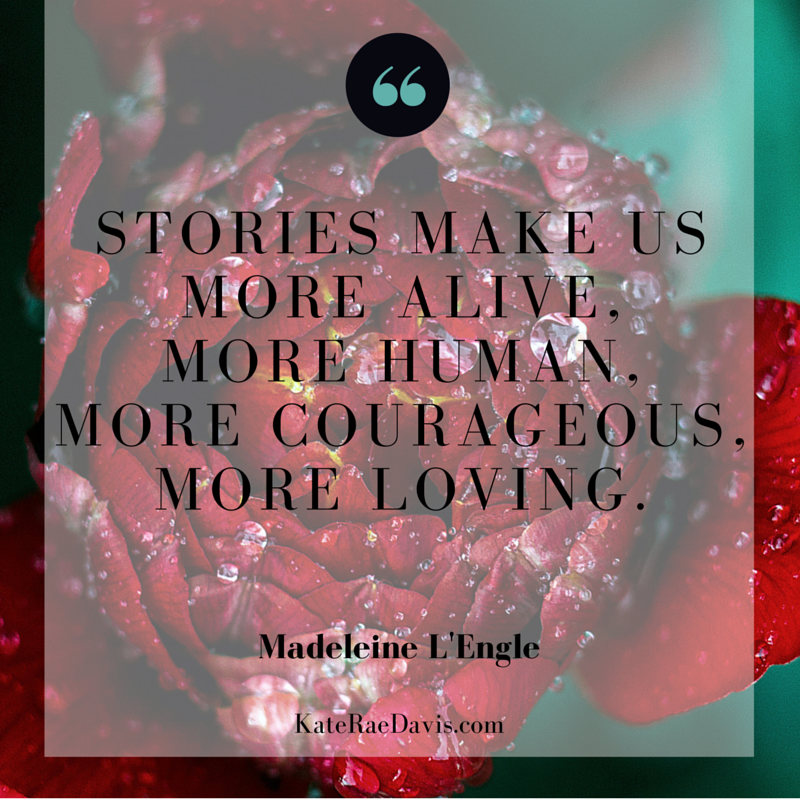 "Stories make us more alive, more human, more courageous, more loving." – Madeleine L'Engle
For reflections on a couple of stories that have helped make me more human: The Hunger Games and Room.
---
In the comments…
What role does story play in your life? in your understanding of the world?
What are your favorite quotations about story?