The previous posts in this series may have seemed pessimistic. Starting a conversation on the human condition with sin and failure to receive God's gifts seems like cynicisms. Humans are capable of great acts of reconciliation, compassion, and love. Christians have a long history of working to extend love to others just as God extended it to us. Why focus on the dark side when light exists?
Sin may seem irrelevant to who we are called to be. But sin remains a vital category not only in Christian theology but in human development. It's happy to focus on salvation and redemption and grace. But salvation stories are meaningless without knowing what it is we're being given grace in response to, or what we're being saved or redeemed from.
Sin is anything that keeps us from being fully alive in our humanity.
Sin is anything that keeps us from loving others in their full humanity. So sin is always part of the Christian conversation. It's the backdrop that makes noticing light possible.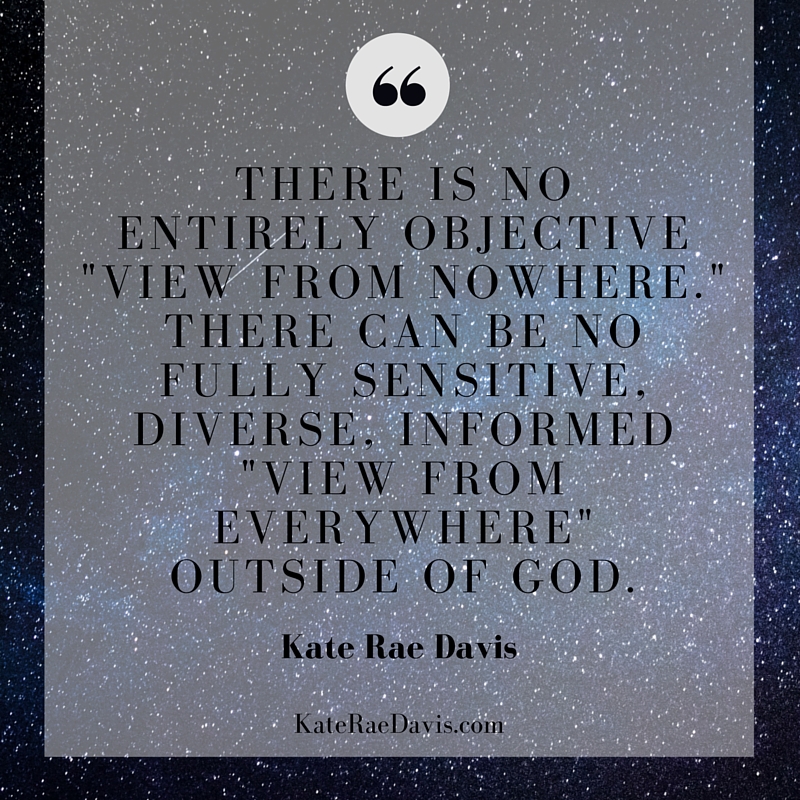 Whenever salvation or grace is preached, what is implicit is the notion of salvation from a state of being, or grace with regards to a tendency. The word 'sin' may not be used, but its presence is assumed when we use the words like salvation, redemption, and grace.
It's really easy to forget that salvation was extended to us in the midst of sinfulness. I know that I forget about what my life used to be like. And that forgetfulness is a great risk to ourselves. When we forget the ways we harm others and ourselves, we tend to return to those ways.
So sin is a diagnosis, a vocabulary, a name, a narrative for the ways in which we fail to live into our salvation, the ways we fail to live in grace, the ways we fail to be fully human. Without a solid understanding of sin, our attempts to move toward health, wholeness, and holiness do more harm than good.
Sinful behavior is contrasted with interpretations of Christlikeness.
When people are urged to be more Christlike, the qualities that define "Christlikeness" are interpreted from scripture.
Let me repeat: they're interpreted from scripture. They're not just from scripture. The stories are interpreted, and then they're applied to our lives and world today — which is also an act of interpretation. If those interpretations are limited, the grace and salvation preached will be similarly limited.
And let's be honest, interpretations are always going to be limited. Each human — whoever is doing the interpreting — has a very particular worldview. Each human is only able to see the world from their own stance. If they're really good at listening, maybe they can imagine a few different perspectives.
There is no entirely objective "view from nowhere." There can be no fully sensitive, diverse, informed "view from everywhere." Unless you're God.
And here's the issue: to whatever degree an interpretation is limited, it holds the potential to be destructive.
So it's a problem that only men have been allowed to participate in theological conversations in recent, erm, millennia. Women's experience has been largely silenced.
This silencing is especially noticeable in conversations about sin.
Many of the "deadly sins" are from places of privilege.
Gluttony assumes you have access to food, greed assumes you have access to resources, pride implies you have a sense of self and agency.
But these sins just don't really apply when you aren't in a position of power. I'll focus on pride, since it's the one that the Western world largely speaks of it as if it's the root of all sin. Pride assumes you have access to conversations and are allowed to "take up space" — and so you should be quieter, humbler, relationally "smaller" to make room for others and to submit to others. Great, if you're a man with markers of privilege and status.
Less great if you're a woman who has limited access and is already so relationally "small" as to be nonexistent. For generations, women have heard from preachers and pastors to be humble and to submit to others. If she's having a fight with a friend, be humble and sumbit to your friend. If she's being abused at home, be humble and submit to your husband. Sex against your will? Be humble and submit.
This isn't working.
Or rather, it's working in the sense that it functions to uphold the current power structures. It's working, right now, for straight white men.
The problem is diagnosed as pride and the solution only perpetuates the pain, and the church insists that the problem is still pride. That's crazy. That'd be like your doctor insisting that you need to be leeched because you have a blood disease — when your issue is that you're bleeding out. It's time to re-evaluate the problem and get a new diagnosis.
Maybe the thing that is supposed to save us — humility and submission — actually is itself the sin. And maybe recognizing that is really good news because it opens up the possibility of salvation.
That's been true in my life. And I found that my liberating experience is shared by others who had internalized our culture's value of humility and submission (or in other circles, "self-giving" or "self-sacrifice"). Those others are mostly women and people of sex and gender diversity, which is telling — we're the people that didn't have voices in theological conversations about sin and pride.
We need to start by recognizing that sinful behaviors do not vanish upon baptism or speaking the Jesus prayer.
Even in dramatic conversion experiences, people aren't entirely freed from sin. I'm certainly not.
Sinful behaviors persist because sin is not only a behavior, but also a state that preconditions all behaviors.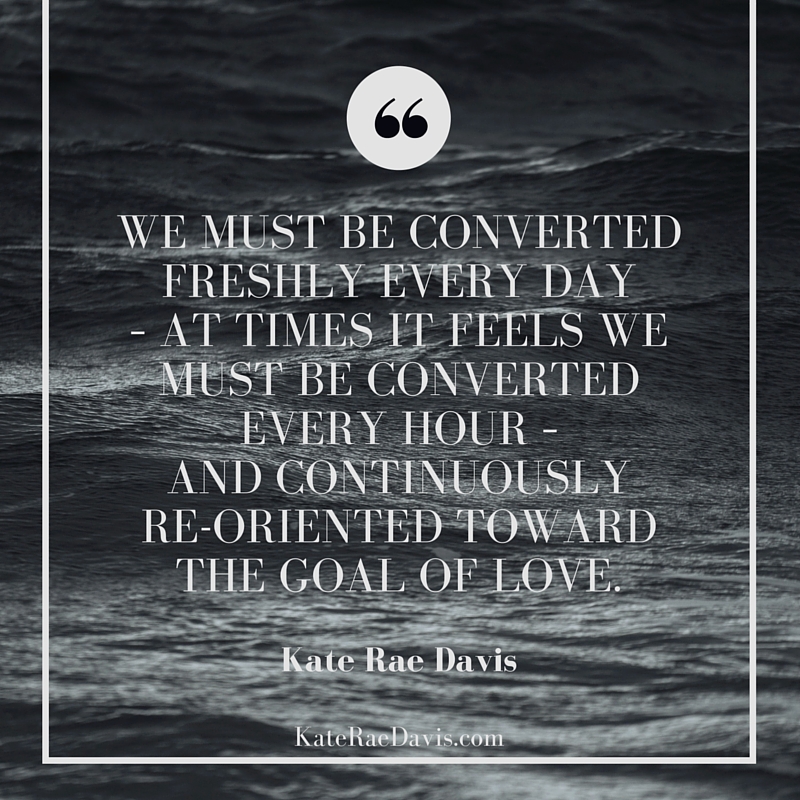 It is not enough to be converted to a new way of life once. We must be converted freshly every day – at times it feels we must be converted every hour – and continuously re-oriented toward the goal. The goal, by the way, is love of God and neighbor.
We must know the character that we hope to develop or else we labor in vain. Roberta Bondi says "we must not simply aim at love in general; we must have a little knowledge of the qualities that lead to the love we want…In the same way, we must also know what we are to avoid."
We can best move toward the goal of love if we can anticipate the blockages we will face. We need to develop language and sight for areas to which we have been blind.
We name sins, we confess the truth of our reality, not to make us more lovable or more acceptable in God's sight. We confess our particular sins as a step forward in our freedom to love.
---
Thanks for reading! To never miss a post in the series — or any post ever — sign up to have a weekly summary of posts delivered right to your inbox:
---
In the comments:
Have you ever been told to "be humble / submit / self-give / self-sacrifice" and felt something inside yourself — hope, agency, safety — wither? What did it do to your relationship with God? with the Church?